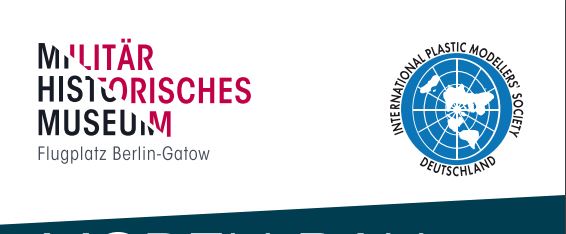 IPMS Germany Modelling Show – Berlin 27 – 28 August 2016
7 år ago styret Kommentarer er skrudd av

for IPMS Germany Modelling Show – Berlin 27 – 28 August 2016
Fellow Modellers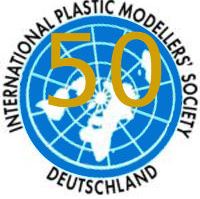 I.P.M.S. Deutschland e.V. will host this year a scale model fair as part of the regular airfield festival of Militarisch historischen Museums der Bw – Flugplatz Gatow and would like to invite you to attend. Our fair will be open for all kind of plastic model kits.
Location: Militärhistorischen Museums der Bundeswehr – Flugplatz Gatow
Am Flugplatz Gatow 33
14089 Berlin – Gatow
Dates:
Build-up: 27th August beginning 08.00 local
Exhibition: 27th August: 10.00am – 06.00pm
28th August: 10.00am – 06.00pm
Registration deadline: 12th August 2016
We're planning to hold 2 competitions:
50th Anniversary of IPMS-Deutschland.
Best of Show in 3 classes
Class 1: Aircraft
Class 2: AFV or other military vehicles
Class 3: SciFi or other
The MHM-Flugplatz Gatow with 155 aircraft and numerous other vehicles is one of Europe�s biggest aircraft museums and a unique place for a scale model fair. During this weekend the air feld festival provides additional fun for all. Catering will be provided..
We are looking forward to meet you in Berlin – Gatow in September.
Warm regards
Volker Helms, 1.Vorsitzender I.P.M.S.Deutschland
DOWNLOAD: Registrierungsformular (MS Word Dokument)
Infos: Jürgen Willisch Email: ausstellung@ipmsdeutschland.de
Email: info@ipmsdeutschland.de