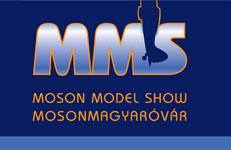 Moson Show 2014
10 år ago IPMS Norge Kommentarer er skrudd av

for Moson Show 2014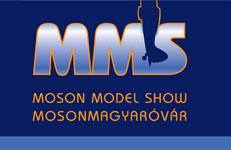 The Mosonmagyaróvár Modelling Club is the organizer of a model show and competition, that during it's two decade history grew to an event that is one of Europe's noted ones.  The modellers can enter in various competition categories: AFV, aircraft, diorama, figure, civilian vehicles.  In the past years, in average 1200 models were displayed in over 40 categories. Thanks to the friendly relationships developed over the years and the optimal geographical location of the city in the heart of the continent, modellers living in the northern, southern, eastern and western part of Europe are meeting together here. As for the others coming ever from farther distances like Japan, Taiwan or Canada are always greatly welcomed.
By now it became a joint effort to organize this big show, so many hungarian modelling clubs are collaborating together and helping each other. Judging is done by teams of internationally acknowledged modellers coming from all around the continent. Of course this event is not only about modellers. Residents coming from the nearby places, family of the modellers find here numerous addition programmes and sights that they can select from during the weekend.
Visit our website here: http://www.mosonshow.hu/?page_id=1506
Workshop:
Adam Wilder
AFV
Chris Jerret
AFV (main hall, continuously)
Fernando Ruiz Ceano
painting busts
Gerg? Szaszkó
PE soldering
IPMS Nymburk
(main hall, continuously)
Jaume Ortiz
Waffen SS camo painting
Jay Laverty
painting planes
Jonatan Moneris
figure sculpting basics
Kamil Feliks Sztarbala
weathering planes
Miguel Jimenez (Mig)
AFV
Pere Pla
AFV (main hall, continuously)
Péter Horváth (Pepe)
AFV (main hall, continuously)
Radek Pituch
AFV, figure
Times of the event:
12th April, 2014 (Saturday)
08.00 – 12.00 Entering models (Main hall)
19.00 – Closing of gates
13th April, 2014 (Sunday)
07.00 – Opportunity for taking photos
08.00 – 12.00 Model show
12.00 – 13.00 Returning the models
14.00 – Award giving ceremony. (Main hall)
16.00 – Show end.
News:
Special categories for 2014:
K-1 "D-Day" – Landing craft (sea, land) of Normandy beaching
K-2 "D-Day" – Aircraft (allied, axis) of Normandy beaching
K-3 Figures from WWI (1914) until today
K-4 American "highway cruisers"
"Master of Mosonmagyaróvár"
On top of the usual awarding, from 2014 we are introducing the "Master of Mosonmagyaróvár" title.
Competition category changes
A few years ago the model categories have been split between master and hobby categories – in order to give better chances or winning for the less experienced models. Based on past years' statistics we created more master level categories that of course are open to everyone.
Opportunity for taking photos:
We are always delighted to see thousands of people visiting the Main hall and the auxiliary rooms on the 1st floor during the 2 day show. The huge crowd on the other hand make it difficult to take good photos of the models. For those that would like to take photos in piece, we are opening the gates on Sunday (13th April, 2014) from 7o'clock in the morning.
Statistics data
Similarly to past years trends, 1.189 models were entered into more than 40 competition categories in 2013; and in additions model clubs, associations and private modellers showed their own collections in the show display tables. The majority of the visitors are coming from East-Central Europe but it is always a great news for us to learn that new and new modellers are deciding to take the long ride and visit our show from for example Turkey, Ireland or Russia. We are proud that the point giving system that we use during the judging of the models are examined and adopted by other modelling clubs and shows; and also we were open hand happy to welcome in 2013 the visiting of the head of IPMS Basel/Switzerland.
In the name of the organizers, the Mosonmagyaróvár Modelling Club wishes good modelling, good health and thank everyone for honouring our event. We look forward to see You and your family for an unforgettable weekend!
Mosonmagyaróvár Modelling Club and Association