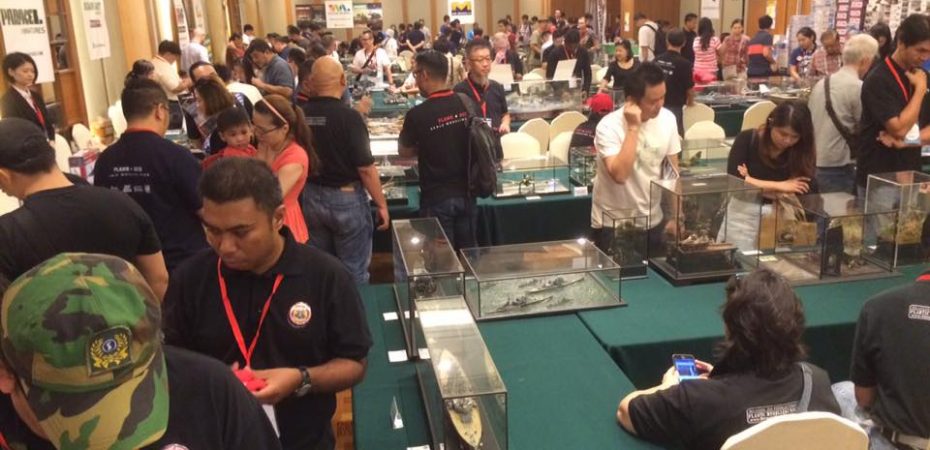 Invitasjon fra IPMS Malaysia
7 år ago IPMS Norge Kommentarer er skrudd av

for Invitasjon fra IPMS Malaysia
IPMS Malaysia will be hosting the 2nd South East Asia Hobby Show 'Malaysia Miniatures Hobby Show 2017' and MALCOM (Malaysia Competition). The show will be held on the 8th and 9th July 2017 (Friday & Saturday) at Hotel CitiTel Penang, Malaysia.
This hobby show is military subjects only and we have introduced a new category 'Automobile' to this year's show. This hobby show will be a trade show, model display & model competition.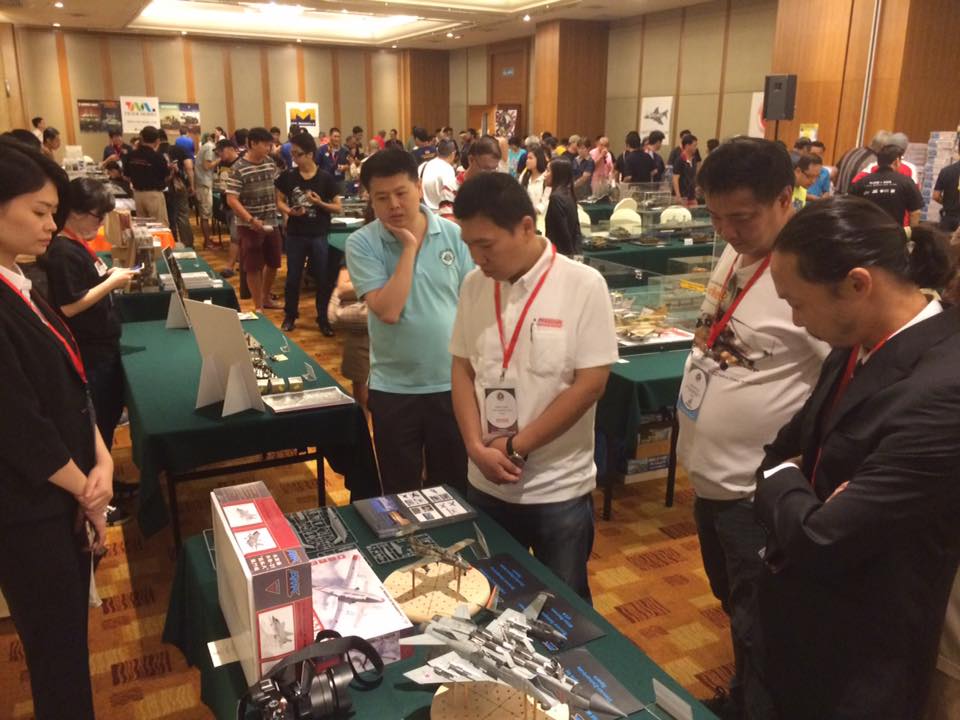 The 2017 Hobby Manufacturer participants are:
1.HK Models (Hong Kong)
2. AK Interactive (Spain)
3. Greatwall Hobby (China)
4. TigerModel (China)
5. Avant Garde Model Kits (Macau)
6. Lion Roar (China)
7. Rye Field Model (China)
8. Freedom Model Kits (Taiwan)
9. Hero Hobby Kits (Taiwan)
10. M.S.Models (Japan)
11. Siam Scale Miniatures (Thailand)
12. Paracel Miniatures (Vietnam)
13. Model Art (Japan)
14. Armor Modelling (Japan)
15. Wolfpack (Korea Republic)
16. DefModel (Korea Republic)
17. Soar Art Workshop (Hong Kong)
18. Kasl Hobby (Taiwan)
19. Trumpeter (China)
20. Hobby Boss (China)
21. AC Models (New Zealand)
22. Amusing Hobby (Japan)
23. Echelon Fine Details (Singapore)
24. Abteilung 502 (Spain)
25. Miniature Alliance (Singapore)
26. Model Masters (Taiwan)
More Hobby Manufacturers to confirm.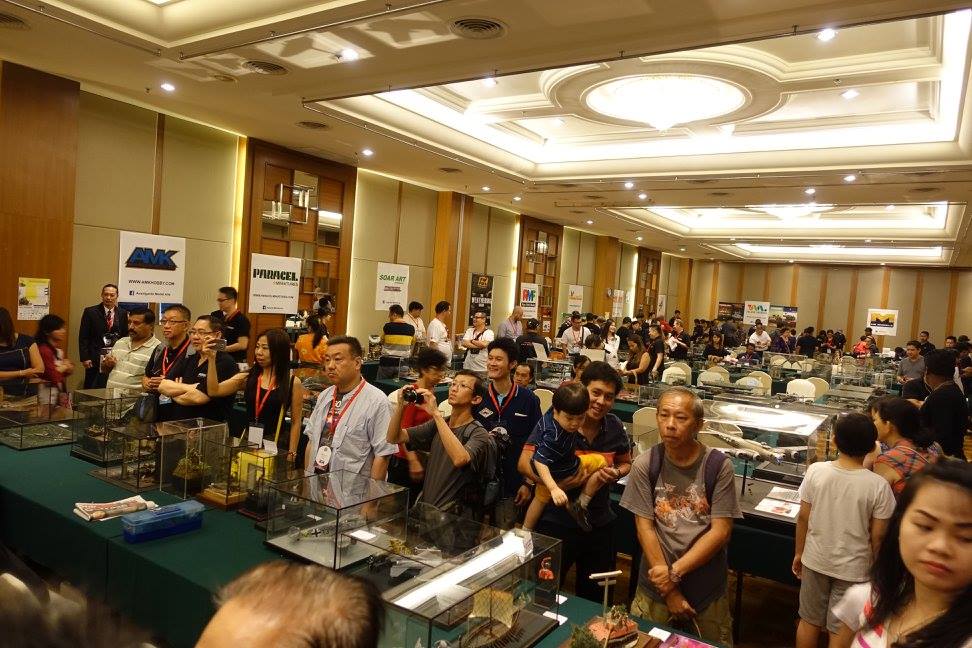 And 17 international modelling clubs will also present at the show, more to come:
1) IPMS Malaysia & Plamo Aces Scale Modeling (PMA), Malaysia
2) Selangor And Federal Territory Plastic Modeling Society (SFTPMS) , Malaysia
3) Modska Skunk Werx, Malaysia
4) Spruemobster Chapter, Indonesia
5) Reggy's Mokit Bank, Indonesia
6) Big Boys Small Toys Club (BBSTC) , Malaysia
7) Mworkshop, Singapore
8) Model Society of Thailand (MSOT), Thailand
9) Thai Scale WarShip Modeler Club, Thailand
10) Military Modeling Skill & Resource Group, Taiwan
11) IPMS Phillipines, Phillipines
12) IPMS New South Wales, Australia
13) Myanmar Modeller Alliance, Myanmar
14) Scale Model Workshop, Macau
15) Modeller Base, Hong Kong
16) Cross Roads Eastern Topteam, Japan
17) Miniature Art Studio, Singapore
For MALCOM (Malaysia Competition), we have confirmed 16 judges from 11 countries, they are:
1. Mr.Masahiro (Japan) Chief Judge
2. Mr.Fan Cheng Pin (Taiwan)
3. Alex Sidharta (Indonesia)
4. Jaime M. Gonzales (Philippines)
5. Nazaruddin (Malaysia)
6. CK Loo (Malaysia)
7. Johnny Chak (Hong Kong)
8. Oishi (Thailand)
9. Mr.Allan Yong (Malaysia)
10. Mr.Young B Song (Korea Republic)
11. Michael Lee (Singapore)
12. Mr.Fernando Vallejo (Spain)
13. Mr.Nanond (Thailand)
14. Mr.Norio Takemura (Japan)
15. David Kao (Taiwan)
16. Renato Cantalupo (Australia)
The categories for competition is Aircraft, Armour, Historical Figures, Ships, Diorama, Eggplane and Club's built.
The entrance to the hobby show is free and we would be delighted if IPMS colleagues will interested to participate in this hobby show. Should you need more information's regarding accommodation, kindly do not hesitate to ask.
I have also attached the registration forms, should you be interested, kindly fill in the forms and email it back to us. We would appreciate it.
Thank you for your attention,
Kind regards,
Choo Huang Ming
President – IPMS Malaysia
Contact number: +6012-4977712
Email: ipmsmalaysia@yahoo.com