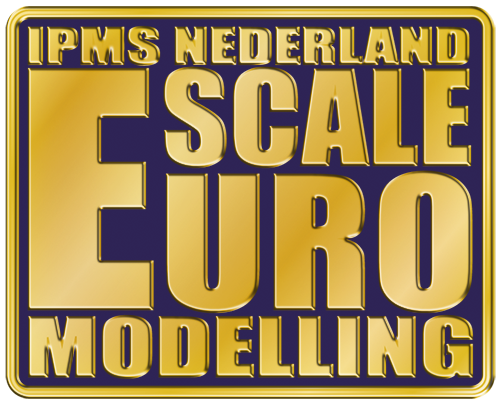 27th EURO SCALE MODELLING – IPMS NL
8 år ago styret Kommentarer er skrudd av

for 27th EURO SCALE MODELLING – IPMS NL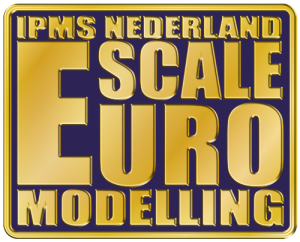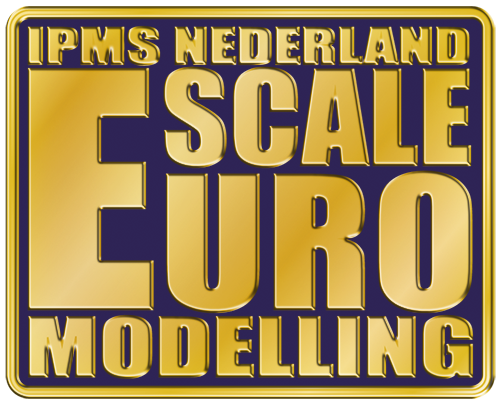 EURO SCALE MODELLING, Saturday, October 31

On behalf of the Board of IPMS Nederland, you are cordially invited to attend and take part in our main annual event, IPMS Nederland Euro Scale Modelling.
This event, formerly respectively known as "Nationals" and "Euro Scale Modelling", will be organized for the 27th time this year on October 31, 2015 at the NBC (Nieuwegein Business Centre) at Nieuwegein, near the city of Utrecht, in the centre of the Netherlands.
The purpose of this event is promotion of our plastic modeling hobby, by bringing together clubs, Regional Chapters, Special Interest Groups, Traders and Barterers and all others with an interest in plastic modeling. The event consists of a show, an open competition, as well as an extensive trade fair, and attracts a high number of visitors, every year. There will be ample opportunity to exchange knowledge, skills and views, and to build on new and existing contacts.
On Saturday, October 31st, at ten o'clock, IPMS Nederland will open the doors to its Euro Scale Modelling event, at NBC Congrescentrum in Nieuwegein, just South of Utrecht.
Address:

NBC-Congrescentrum
Blokhoeve 1
3438 LC Nieuwegein (near Utrecht)
The Netherlands
52° 2.808'N, 5° 5.412′ E (location map)
LINK: http://ipms.nl/euroscalemodelling/179-esm/esm-artikelen/2000-euro-scale-modelling-mainpage-english.html
---
Time schedule:
10:00               Doors open to the public. For your comfort, please do not arrive excessively early……
10:00 – 11:00 Registration and acceptance of competition models.
12:00 – 13:30 Competition Judges at work. Competition area closed to the public.
14:00               Competition area reopens to the public
16:00               Competition Award Ceremony in the Grand Hall
17:00               Euro Scale Modelling 2015 closes to the public.
Admittance: € 6,00 per visitor
Free Entry for all (International) IPMS Members carrying a valid membership card, from 10.00 hrs.
 PLEASE: Bring your (International-) IPMS Membership card!
---
About ESM
How do we announce the 27th edition of this leading event of the Low Countries? Many international plastic scale modellers have visited our show more than once in recent years. Those who did, already know that Euro Scale Modelling in Nieuwegein stands for an extensive and interesting plastic scale modelling show for modellers of all skills levels, from beginner to professional. And chances are that those who visited stumbled upon a trader who sold them just that one new or vintage kit or tool which was missing in their collection. Is Euro Scale Modelling the largest PM-Show in Western Europe? To be honest, I'm not really sure. What I do know is, that very few shows come to my attention that can boast more than 1000 yards of pure scale modelling display table.
The event will comprise of a large exhibition of finished plastic scale models as well as our renowned plastic (scale-) modelling contest. And the most exciting and diversified plastic model kit fair of the low-countries will complement the event. Our stated aim is to combine a leading social event for the plastic-modeller with a successful day for the plastic model trade. As in previous years, our Euro Scale Modelling event will be held at NBC-Congrescentrum (NBC) at Nieuwegein, near Utrecht, centrally located in the Netherlands. We have reserved the two main NBC exhibition halls – the «Grand Hall» and the «Event Hall». IPMS clubs and their Regional Chapters, Special Interest Groups and other modelling clubs (many from abroad) will participate. Traders and private sellers will sell new, stock and rare plastic model kits, products and accessories.
Some key-numbers about the event:
• 150 exhibitors and traders will attend, from ten different European countries.
• Approximately 2500 modellers, visitors, buyers are expected from all of Europe, both IPMS members and others.
• Many international visitors and professional Traders of plastic model kits, tools, accessories, and associated materials will attend.
• Approximately 100 exhibiting modelling clubs and individual modellers, both IPMS related and non-aligned.
• Group projects and themes will be exhibited by IPMS-Regional Chapters, IPMS-Special Interest Groups, Clubs, and Individual participants, exhibiting their finished and on-going projects.
• Hundreds of models will compete in our Scale Modelling Contest (see below) , which will be open to all. Starting this year (2015) junior participants (up to 16 years old) enter the contest for FREE.
• A separate section of the event will be devoted to paper scale modelling, with many leading Publishers, Traders and Modellers attending.
• And last but not least: our Raffle with scores of prizes large and small to be won.
This one-day-event offers in a modern venue also a restaurant and bar, clean amenities. And you might enjoy a beverage and a snack in «The Y», the new NBC cafe/restaurant adjacent to the venues entrance.
Parking is free at the large open parking lot, but please do not park any vehicle outside the marked parking slots, however. Doing so is not safe and will mark your car for Police and/or Fire Department attention!
In the entrance hall we will provide a large scale indexed map of the show which will enable you to quickly find your favorite trader or club.
IPMS Special Interest Groups and Regional Chapters will be grouped together in the Grand Hall, easily recognized by way of their group banners which will mark their affiliation. This is not to say, however, that non-aligned clubs will be in an underdog position at our show! We are proud to announce the participation of many foreign and national clubs and individual exhibitors, who will present a vast array of divers projects.